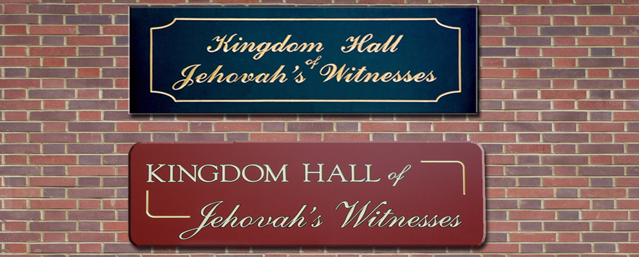 Wall mounted Kingdom Hall signs are designed for both visibility and style. These exterior signs, serve as best as Kingdom Hall identification signs and Meeting Schedules . Available in a variety of sizes, shapes styles and materials, our wall mounted signs may be coordinated into packages to compliment any Kingdom Hall project.
Standard Wall Mounted Sign Types - Exterior

Kingdom Hall identification signs (see picture above)
Directional/Wayfinding signs
Standard Wall Mounted Panel Materials - Exterior

Directional/Wayfinding signs
Details needed to begin your sign project:
Single Sign or Sign Package
Single Language or Multiple Languages
Sign Size / Measurement
Sign Shape
Color
Material
Aesthetic Features
Pictures of: Kingdom Hall, Proposed installation location(s) and/or Existing Kingdom Hall sign
Project Description
Custom Designs
Our team of designers will be pleased to create a custom design for your sign panels. Custom features to meet your architectural needs are available upon request. For more information on how this may be accomplished, see our Custom Design section
Getting Started
When you are ready to proceed with your project, you may submit your custom Drawing(s), Project Description and Photos to our team for review and we will provide a Quote for Fabrication and Production.