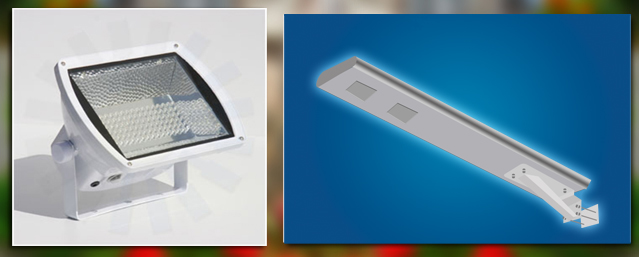 Solar Lighting is the perfect solution for illuminating signs, landscaping features and property areas without the need for underground electrical wiring. Each solar light is ready to be installed immediately. These solar lights are maintenance-free and eliminate costs associated with continuous, over-night sign and/or property lighting.
Features & Benefits:
High-Efficiency Charging Circuit - Allows fast charging
Photo cell technology allows automatic recharge and operation
Requires No Replacement Bulbs
No Maintenance Required - self-contained system
Eliminate energy associated costs of your sign & flood lighting
Advanced battery storage system enables the Solar light to run strong all night long.
Solar Light automatically powers system Off during the day and On at night
Designed for low sun light hours - battery life can extend for long periods of time, up to 10+ hours
Superior manufacturing using aluminum compounds which withstand intense weather conditions
Quick Installation
Sign Light Specifications:
Dimensions: 8.5 x 7 x 11 inches (flood light fixture), 12 x 37 x 0.5 inches (solar panel)
Weight: 10 lbs (fixture) 9 lbs (panel)
Hours of Nighttime Operation: 12hrs
Output varies depending on environment and location.
Parking Lot Light Specifications:
Light Projection: Up to 70ft.
Lumens: 2750
Hours of Nighttime Operation: 12hrs
Operating Temperatures: -22 to 158 degrees Fahrenheit
Motion Sensor: Automatically adjusts light from power-conservation luminance to full luminance when movement is detected.
Getting Started
When you are ready to proceed with your project, you may submit your Custom Drawing, Project Description and Photos to our team for review and we will provide a Quote for Fabrication and Production.