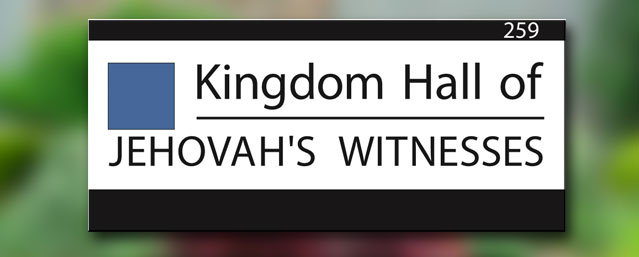 As a full service sign company we offer a wide variety of Maintenance-Free sign styles. Our styles range from Metal Panels with reflective Vinyl lettering, High Impact Polymer with carved lettering to premium designs in High Density Urethane (HDU) with carved 23K Gold leaf embellishments. Signs can be designed to coordinate with the architectural features of your Kingdom Hall project. Contact our team to discuss your project details.
Details needed to begin your sign project:
Sign Type (i.e. Wall Mounted, Column, Monument or Post & Panel installation)
Single Language or Multiple Languages
Single or Double Sides
Panel Size / Measurement
Color (see available colors below)
Custom Design (i.e. Our team of designers create a custom drawing or you may submit a custom drawing to our team)
Custom Designs
Our team of designers will be pleased to create a custom design for your sign panel. Custom features to meet your architectural needs are available upon request. For more instructions on how this may be accomplished, see our Custom Design section
Getting Started
When you are ready to proceed with your project, you may submit your custom Drawing(s), Project Description and Photos to our team for review and we will provide a Quote for Fabrication and Production.
Our sign materials are certified by: