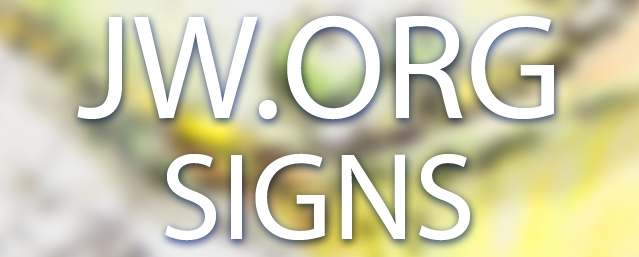 W e now offer JW.ORG Signs available in 2 sizes: 12" x 12" or 20" x 20". These signs meet the guidelines provided by the Branch as follows:
Size specification
Custom Font
Custom Color
Fire-resistant, noncombustible materials
Local Sign Code Regulations:
If local regulations require additional code information printed on the sign, an extra charge will be applied.
Installation Options:
Standard Installation:

Standard Installation for the JW.ORG sign(s) consists of VHB (very high bond) double face tape (included) pre-applied to the reverse side. When combined with construction adhesive (purchased locally), the signs will stay in place permanently.

Stud Assembly Kit:

For an additional cost, a Stud Assembly Kit (consisting of Aluminum plate + Studs and Paper Mounting Pattern) is now available for each size.

"QuickLoad" Frames:

Frames for each size sign (12" x 12" or 20" x 20") are now available (hardware included).
CLICK HERE - Request Quote Now..!!

Order Details







Tax Exempt Certificate Required
By Law, we require a copy of your Tax Exempt Certificate to prevent being charged Georgia Sales Tax. You may submit this document by clicking Here.
Our sign materials are certified by: