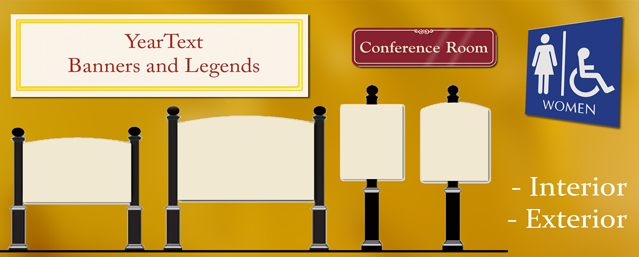 As a full service sign company we offer a wide variety of sign packages. These Standard Packages have been created to help you more effectively plan your sign project.
Standard Sign Packages:
Interior Sign Packages
Exterior Sign Packages
Custom Designed Packages
New Sign Designs
KHSignage is happy to introduce several new sign designs and styles. Sign Packages and other new products have been developed to provide convenient planning and enhanced cost efficiency for your Kingdom Hall building and renovation projects.
Custom Designs
Our team of designers will be pleased to create a custom design for your sign panel. Custom features to meet your architectural needs are available upon request. For more information on how this may be accomplished, see our Custom Design section
Getting Started
When you are ready to proceed with your project, you may submit your custom Drawing(s), Project Description and Photos to our team for review and we will provide a Quote for Fabrication and Production.