Interior Signs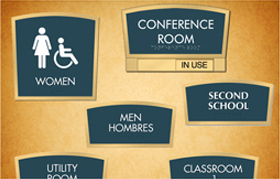 Directional and informational signs with braille and raised characters that comply with the Americans With Disabilities Act (ADA). These signs identify a permanent room or space of a facility (including exits), direct or inform about functional spaces of the facility, or identify, direct to, or inform about accessible features of the facility.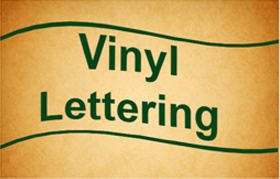 Our Vinyl lettering is made from an premium industrial grade vinyl. This choice of lettering is clean and crisp increasing sign visibility and readability. This group includes Meeting Schedule Times/Legends, interior wall vinyl which may be used as Room Identification, Informational signage and Congregation name identifiers above information boards as well as any custom application. Premium casts provided.
Exterior Signs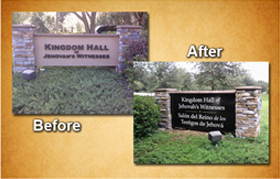 Create a new sign or update your existing Kingdom Hall Sign by choosing from our multiple styles, colors, materials and language options.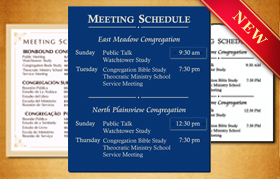 See All Formats!
Our line of Meeting Schedules include "Easy Change", Reversible, Printed and our hallmark Vinyl designs in architectural, contemporary and classic styles. Meeting Schedule signs will complement any Kingdom Hall architecture. For replacement Meeting Schedule Times/Legends - see Vinyl Lettering.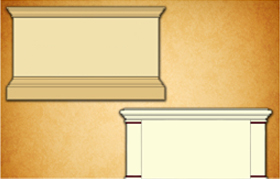 Our monument bases provide a solid, durable structure for your entrance sign. These bases are impervious to rot, termites and moisture and perfect in any climate. Bases may be designed to fit your sign panel or may be custom designed without a sign panel or for stud-mounted lettering.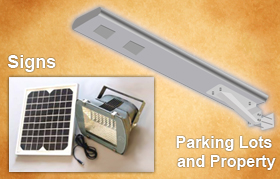 Solar Lighting is the excellent solution for illuminating Kingdom Hall signs, property and parking lots without the need for underground electrical wiring. These solar LED lights are ready to be installed immediately. View our maintenance-free solutions.
Stud mounted lettering is an exterior sign style in which individual lettering stands off the face of the building, wall or background panel. These letters are permanently installed directly into the face of your structure. This style of lettering is also available for monument sign bases.